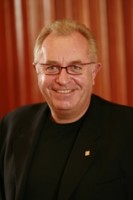 I have been in the Hotel Industry for 40 years.
I have worked in 11 hotels in Canada + Internationally.
As a Hotelier, I have lived in 4 countries (excluding Canada).
I have been at Brookstreet. Ottawa's only CAA double Four Diamond property for the last 10 years.
My first job/position in the hotel industry was a restaurant Maitre d' in Trust House Forte Hotel in Harrogate, England. The GM was treating everyone like crap. He lived in his ivory tower, was drunk every night. He had absolutely no people skills. The perfect example for young professionals. Most of the managers or heads of department were recent graduates from European Hotel Schools.
The number of times I have…
opened a hotel: 2
renovated a hotel: 5
removed a dead body: 6
escorted a guest off the property: 4
seen a ghost in a hotel: 0
kept "it" confidential: 10
driven a guest to the hospital: 13
dealt with an "Act of God": 1
performed Housekeeping Duties (made beds, scrubbed toilets): 35
taken a sick day: 3
What does it take to be a GM? What's involved day to day?
One must have a vocation. Walk about meeting hotel guests and staff. Having an open door policy. Attention to detail ensuring that you have the best product. Be creative and curious. Be the proud owner of your hotel.
The three things I can't live without are:
– Visiting hotels when I'm on vacation to learn or discover new things.
– Meeting my hotel partners when walking about.
– Hosting famous people.
My caffeine fix: Coffee
Two cups in the morning. One double espresso after lunch.
When I wake up, the first thing I think about is …looking at the previous day flash report on my Blackberry and reviewing the guest complaint report.
My MOST
The Hotelier (or person) that has inspired me the most is Serge Ravailhe, former President Accor Canada. Approachable, friendly, fair, allowing everyone to take risks and initiatives. A true mentor.
My most embarrassing encounter with a hotel guest was in Tahiti, having to hide a naked guest's mistress when his wife arrived unannounced at the hotel.
My most famous hotel guest was Her Majesty Queen Elizabeth II.
My most bizarre special request from a hotel guest (or staff member) was receiving a telephone call from Marlon Brando asking me to provide $1000.00 cash to his daughter Cheyenne so she could go shopping when arriving in Tahiti the day after. It was one of the many calls I received at home from him. My daughters were used to picking-up the phone and chatting with him.
Best CANADIAN hotel for a entertaining/fun/dirty/wild weekend…: W. Montreal. Crazy hotel with wild guests.
Best CANADIAN hotel for a shopping trip: Hazelton Hotel. Toronto
Best CANADIAN hotel for business travel: Shangri-La Vancouver.
Best CANADIAN convention hotel: Fairmont Chateau Lake Louise.
Best CANADIAN airport hotel: Fairmont Vancouver Airport.
Best CANADIAN resort: King Pacific Lodge. Princess Royal Island. BC
Best RESTAURANT in a CANADIAN hotel: Eden, RimRock Resort. Banff.
Best technology innovation in hotels: Online reservations.

The best advice given to me…work for the best companies and with the best hoteliers.
My biggest pet peeve when visiting "other" hotels is walking the guest floors to see how uncluttered they are and visiting the meeting facilities.
The Hotel amenity I can't live without is mineral water on my night table.
The worst feeling in the world is the lack of safety in some poorly managed hotels.
If I could change one thing about the hotel industry, it would it be to stop discounting and eliminate third party reservation systems.
If I could meet one person (alive or dead) it would it be Winston Churchill
If I had to do it all over again, I would accept less paying positions but with better career growth opportunities.
I prefer…
Day over Night
Summer over Winter
East Coast over West Coast
Sunrise over Sunset
Quiet over Loud
Classical over Rock music
The "best hotel story" of my career.
A Police Officer was playing Dirty Harry in front of his guestroom mirror and accidentally pulled the trigger, as the gun was loaded, a bullet went through the wall and finished in the opposite wall of the room next door. No one got injured but a colleague of his who was staying in the other room was scared to death.